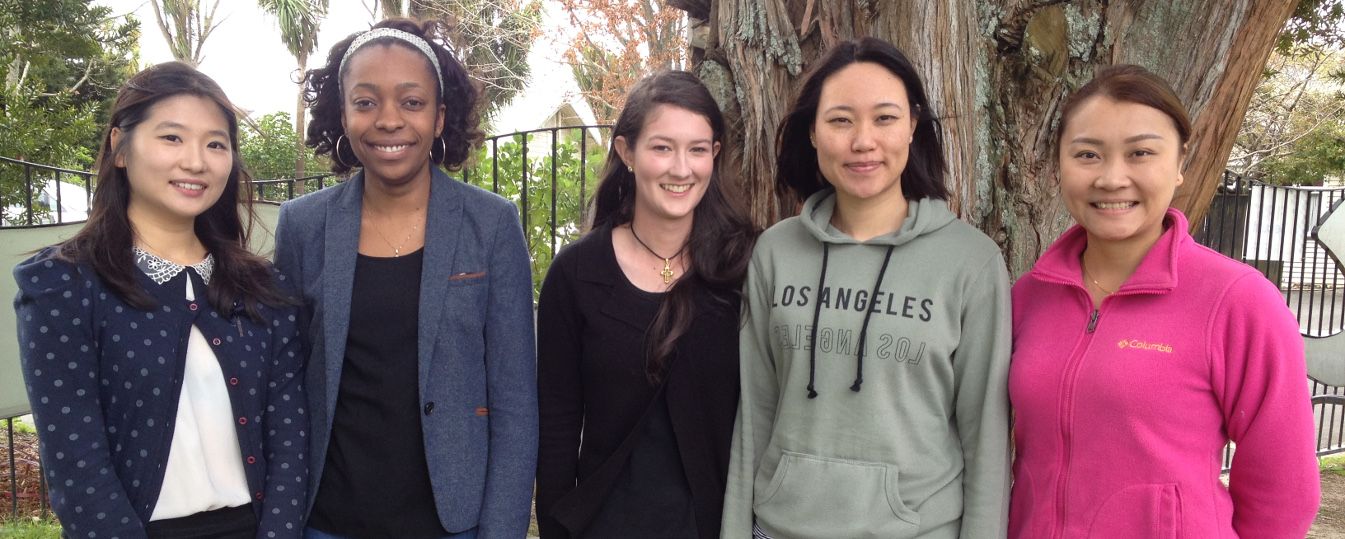 A great mix of young women growing together
Ministries
December

2023

Sun
Mon
Tue
Wed
Thu
Fri
Sat

4

BLT - Personal Spiritual Life

•

11

BLT - Personal Spiritual Life

•

17

Services (Frankton)

Shared Lunch

• •

18

BLT - Personal Spiritual Life

•

24

Services (Frankton)

Lord's Supper

• •

25

BLT - Personal Spiritual Life

•
Children's Classes — 10 am and 11 am every Sunday
Classes for the children provide an opportunity to study Bible doctrines in a manner that the children find interesting and relevant as well as Bible stories with application in a survey which teaches the big picture of the Bible.
Youth Group — 10 am every Sunday and monthly activities
Our youth enjoy a regular monthly activity including fun outings, crazy games, community service, as well as Biblical teaching and healthy discussion of topics affecting youth of today.
Young Adults — Sunday afternoons and evenings
Our young adults often enjoy a Sunday afternoon hike or a Sunday evening fellowship, sometimes with an outdoor activity or a movie and, of course, food. This friendly group welcomes newcomers.
Adult Classes — 10 am every Sunday
Our early classes emphasize the believer's relationship with God, the application of biblical principles to daily life, and effective Christian service.
Mid-Week Bible Study — monthly
Our mid-week Bible study and fellowship is a time for spiritual refreshment, corporate prayer, and supper. Occasionally we have a Bible quiz night or an evening dedicated to trying new songs for consideration of use in our Sunday services.
Personal Discipleship — scheduled privately as needed
Individual needs and interests are recognized through Bible studies available with a mentor for anyone who desires help.
Ladies' Bible Study — monthly meetings
A monthly evening Bible study for women with topics applicable to living as women in today's world. Contact for details of location.
Biblical Leadership Training (BLT) — weekday evenings during school terms
Adults are encouraged to participate in a 10-course Bible-based curriculum which is designed to equip church members for service in the local church. Classes are held 7p – 9p once a week on select weeknights during school terms. Students typically take one or two classes per year. For those students who choose to complete the entire programme, a graduation is held and a completion certificate is awarded. Enrolled students represent multiple Waikato area churches. One of our recent graduates had a successful application for a prison chaplaincy role because he had this formal qualification.
Read More
CAP Money — budgeting course
CAP Money is a four-week course that helps participants take control of their finances. Taught from a biblical perspective, our church members have received immense benefit from applying the principles. This course is offered several times a year. Please register your interest in attending the next course.
Other Fellowship Opportunities
The third Sunday of every month we enjoy a shared lunch and fellowship following our services. This is a great time to visit informally with anyone in our church family. There is always plenty of food. We also periodically enjoy a movie evening when we watch and discuss a Christian movie. Teen camps and retreats as well as men's and ladies retreats are enjoyed annually.
Good News Baptist Church is registered as a charitable entity with the NZ Department of Internal Affairs – Charities (CC42910) and is an incorporated charitable society (2333856) with the Companies Office division of the NZ ministry of Economic Development.