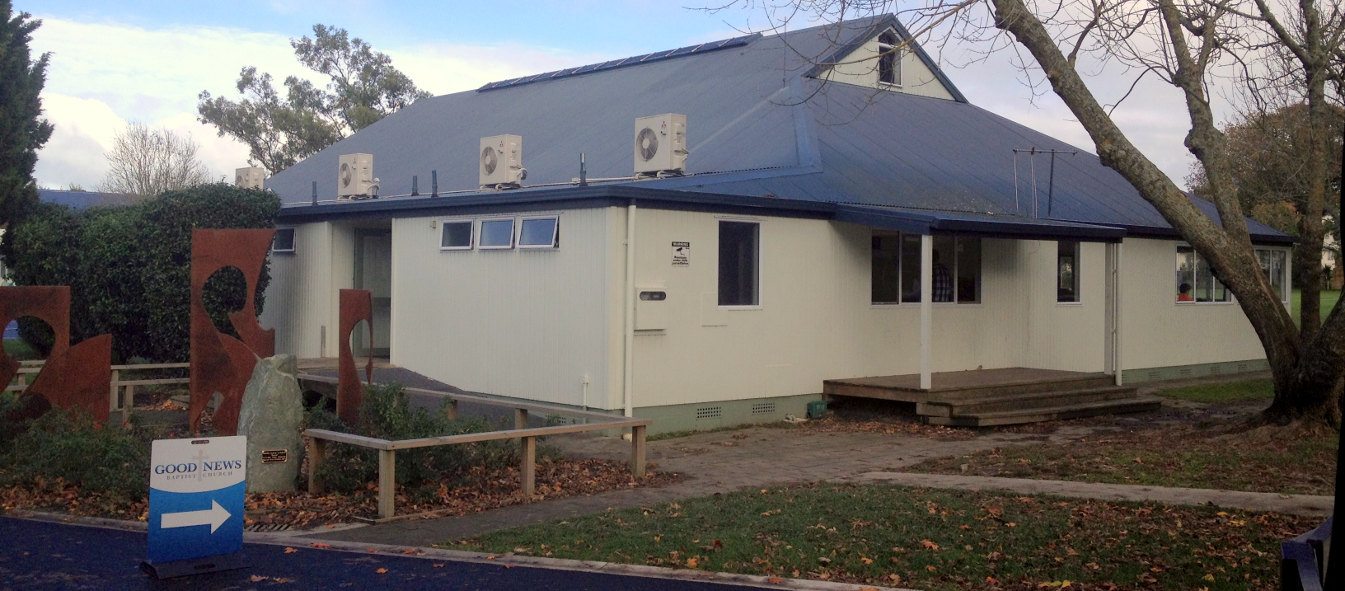 The location of our worship every Sunday.
Contact
To get in touch, just fill in the form below, or email us directly: gnbc.hamilton@gmail.com. If you prefer to call, please ring (07) 855-0126.
Postal Address
PO Box 777
Waikato Mail Centre
Hamilton 3240
New Zealand
Where to find us
We are currently meeting in southwest Hamilton, at the Hamilton West School hall. Parking is available along Fow Street. At the end of the street you will find the school entrance gate and church signs directing you to our location at the school property.